Skip to end of metadata
Go to start of metadata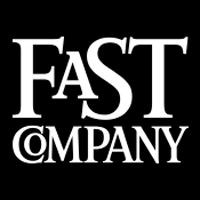 Fast Company
Fast Company inspires a new breed of innovative and creative thought leaders who are actively inventing the future of business.
This CEO Actually Encourages Her Employees To Go Out And Start Their Own Companies
The CEO of Polyvore trains her employees to run a business, then inspires them to start up on their own. Here's why.
Jess Lee, the CEO of the socially powered fashion and shopping platform Polyvore, provides her staff with immersive training so that they can go off and found their own companies—and some of them do just that.
You'll Never Guess What The First Thing Ever Sold On The Internet Was
Weed? Groceries? Pizza? Nope.
'Tis the time of year when the primary function of the Internet switches from being a communication or information gathering tool to being a shopping tool. And this year we'll be shopping online–and spending more–than ever before, according to Adobe's holiday shopping forecast. Starting with Black Friday and continuing until Christmas Eve it's projected we'll spend $83 billion buying online goods this holiday season, with $3 billion alone spent on Cyber Monday.
The Surprising Benefits Of Gratitude
Sure, you may know that you should be thankful, but did you know that a lack of gratitude could be hurting your health and career?
Not feeling very thankful? If so, it's your loss, says science.
Google Has The Data To Make Black Friday A Bit Easier
As part of its quest to sell advertisers on retail data, Google has some information that can make shoppers' lives easier.
Google is trying something new this Black Friday to ease the headache of shopping for both consumers and retailers.
Today in Tabs: The Internet Is Bad, Let's Make Stuffing!
It's almost Thanksgiving, so get stuffed!
Tomorrow is Thanksgiving, and while it may be a holiday rooted in colonialism, conquest, and racist exploitation, that describes literally everything else about America too. Thanksgiving is also a holiday where the only point is to eat a big meal and be with people you love, or, failing that, your family. There's no religious component, no endless rituals to observe, you just get together and eat until you feel sick. And in my opinion, that's a hard holiday to dislike.
Facebook Tipped Off The U.S. Government To Iranian Hackers
State Department officials received notifications from Facebook saying their accounts had been the target of state-sponsored hackers.
A security measure put into place by Facebook last month has proven more effective than expected. The New York Times reports that State Department officials were tipped off by Facebook's new notifications when Iranian hackers compromised their Facebook accounts. The cyberattacks had targeted the email addresses and social media accounts of staffers who focused on Iran and the Middle East.
Apple Acquired Faceshift, The Company Behind The Motion Capture In Star Wars
Faceshift's software enhances Apple's existing portfolio of facial recognition and augmented reality technology.
Apple just made an unexpected purchase: The tech giant has acquired Faceshift, the startup responsible for the motion capture technology used to make characters in the new Star Wars movie look more realistic, TechCrunch reports. Apple has not disclosed how much it spent on the Zurich-based company, but TechCrunch reports that "several Faceshift employees are now working for Apple now out of Europe."
At This Year's Thanksgiving Day Parade, The NYPD Will Be Watching You
At this year's Thanksgiving Day parade, the NYPD is protecting tourists in visible—and invisible—ways.
In the wake of the Paris attacks, expect extra security at this year's Macy's Thanksgiving Day Parade in New York. There will be more uniformed cops than usual, who are more likely to keep their eyes on the crowds than to joke with them. And then there are all the things that attendees probably won't see: The snipers, the radiation detectors, the helicopters equipped with sensors, and the monitoring centers keeping tabs on the parade on CCTV.
How Well Do You Know The News? Take Our Quiz!
What happened this week? Here's our quiz for November 25, 2015.
Did you follow the news this week? Research says that one of the best ways to solidify new information is to be tested on it. Here's a chance to bolster your knowledge of current events—and earn a special emoji badge.
Can You Find Your Way To Inbox Zero?
Are your emails out of control? We can help.
Have you ever found yourself overwhelmed by the amount of emails that are currently in your inbox? We can help. Find out the best way to attack an out-of-control inbox. There can be a method to the madness, from knowing which emails to respond to first to the best way to approach email when you're out of the office for a period of time. Watch this video, then tell us how you manage your inbox at #WorkSmart.
Calculate How Fast You're Traveling Through Space Right Now
Ma'am, do you know how fast you were just going?
You might think you're not moving right now, but you couldn't be more wrong. This big blue orb known as Earth is always spinning around the sun, and even when you're sitting perfectly still, you're still hurtling through space at a faster speed than most of us could fathom.
How To Design An Escape Room
The rapidly evolving escape room industry is adopting practices from engineering, theater, and film—and coming up with some of its own.
Imagine being locked in a roomful of strangers, where the only exit has been hidden by a raving mad scientist who's muttering half-incomprehensible clues under his breath. It sounds like the start of a horror movie—but for customers in hundreds of "escape rooms" around the country, it's just another fun night out.
4 Things You Must Check Out At Muji's New Flagship Store
Muji has a fancy new shop, and with it, new ways of experiencing Muji products.
The latest Muji store just opened around the corner from NYC's Times Square, and carries the distinction of being the flagship for the entire U.S. The two-story location has everything you'd expect from Muji: stationery, bags, luggage, clothes, furniture, and housewares, but where as other locations may only have some of those things, you'll find most Muji products you can think of here.
The Case For Staying Away From Your Boss
Spatial distance plays a critical role in office ethics. Time to redesign that open office?
Unethical behavior is bad for business, whether you're talking about massive scandals a la Enron and Fannie Mae, or just a boss treating employees unfairly. Even worse, research has shown that misbehavior in the office is contagious—people often unintentionally copy their coworkers' misconduct, especially their bosses.' Companies have come up with ways to address the problem, such as giving employees ethics training, but now researchers may have found another way to stop bosses' bad behavior from trickling down to their employees: physical distance.
7 Whimsical Ways To Redesign The Pencil
You'll want every single one of these for your pencil case, from an implement for cavemen to a pencil you sharpen by squeezing.
It's pretty common for teachers to task their design students with rethinking a ubiquitous object, so designers Luka Or and Keren Tomer weren't exactly going rogue when they asked their third-year industrial design class at Israel's Holon Institute of Technology to redesign the humble pencil. But what their students came up with transcends the usual half-hearted redesigns, spanning pencils that are applied like paint brushes, pencils shapes like paleolithic tools, and more.
The Ultimate Visual Encyclopedia Of Booze
Infographics for everything of the distilled and fermented sort.
The folks over at Pop Chart Lab—the Brooklyn-based studio that parlayed the infographic trend into a lucrative business—aren't strangers to a good drink. In fact, some of their best work has been boozy: the definitive cocktail-mixing chart, a rundown of the most famous fictional beers, and a map of the best places to get sloshed in NYC. So far, the infographics have been confined to prints. Now Pop Chart Lab has its first standalone book, The Visual Guide to Drink published by Avery.
9 Things You Didn't Know About Frank Gehry
The quintessential starchitect's biography is surprisingly sensitive.
Architect Frank Gehry has designed some of the most iconic buildings of the past two decades, from the Guggenheim Bilbao to Facebook's new mothership in Silicon Valley. Yet in recent years, he has become something of architecture's bete noire, lambasted for his extravagant, sculptural style in an era of razor-sharp efficiency, sued for alleged design errors, and mocked for butting heads with journalists. Misunderstood genius? A new biography from Paul Goldberger—Vanity Fair's architecture critic and prolific writer—suggests as much, painting a portrait of Gehry as a shy, sensitive man who's grappling with self-doubt and ego in equal measure.
This Noise-Canceling "Nosepiece" Silences The Snores Of The Person Snoring Next To You
Instead of spending another night in the peace and quiet of the couch, there's a technological solution.
A new gadget promises to alleviate the biggest problem for people who have to live with snorers: the noise. And it does it using the same technology as noise-canceling headphones.
Not Ready To Eat Crickets? Try Feeding Them To Your Dog
We can all save the planet by eating bugs instead of meat. But test it on your dog, first.
We should probably all be eating bugs. Insects have as much protein—and more vitamins and minerals—than beef or chicken, and a bug farm takes a fraction of the resources of say, raising cattle. Still, despite a quickly growing market, most Americans may still not quite be willing to swap out steak for ground-up crickets.
Your Guide To A Modern, Tech-Savvy Thanksgiving
More millennials are hosting Thanksgiving. With technology, they're making planning and executing the holiday as easy as (pumpkin) pie.
Nobody really knows the origins of the word "friendsgiving." Some speculate that it began in the days when Friends was still on the air; fans of the sitcom would look forward to the annual episode where the six main characters would celebrate Thanksgiving together, rather than with their families. But wherever the term came from, 29-year-old Kate Ciurej has always been a massive fan of the concept.
Overview
Content Tools
ThemeBuilder
Activity